5.9.17:
I'm so excited to announce that Dunks Photo will be sharing a portrait studio space, right in the heart of North Beach, MD. I can't wait to work with my business partner to get everything up and running by early summer 2017! In addition to portrait sessions, I anticipate it will become a great place to hold wedding meetings and other events. Stay tuned for updates! ~Dunks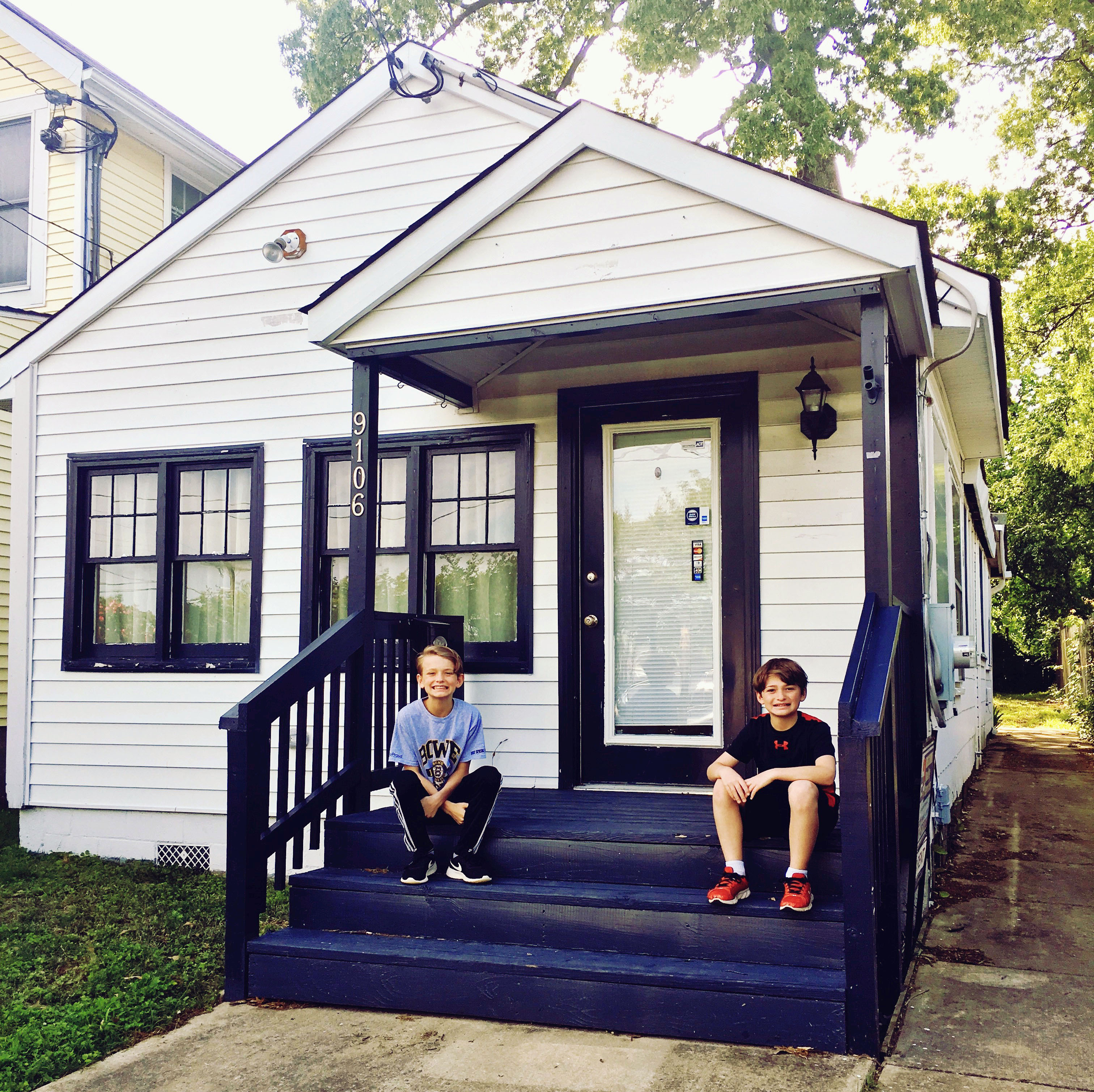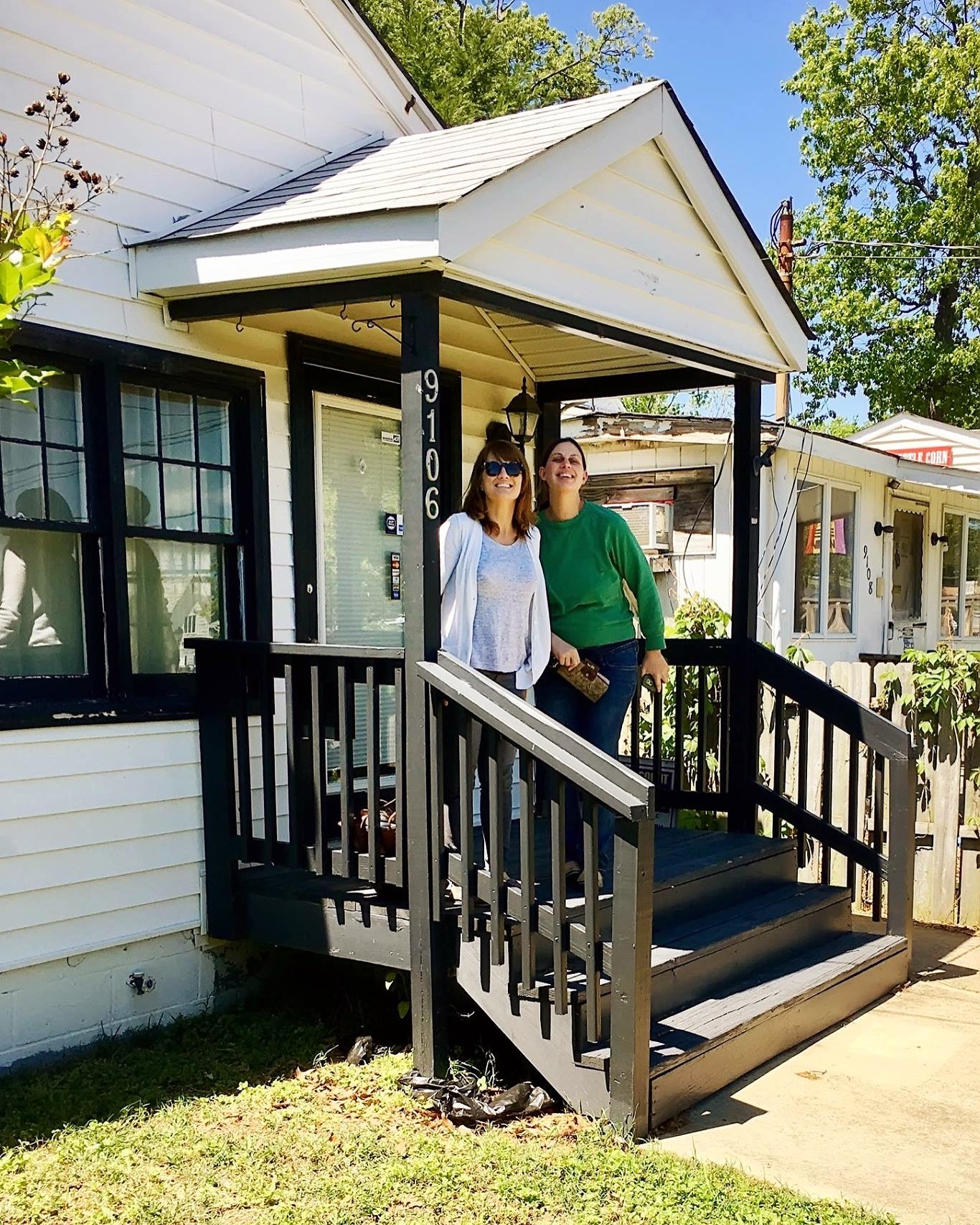 5.24.17:
Making progress this week with a street sign, odds and ends but mostly PAINTING! The end result will have a bright, airy and beachy feel to go with the location right across the street from the Chesapeake Bay. After painting two coats of greyish-white paint on these dark floors, it is looking so much better!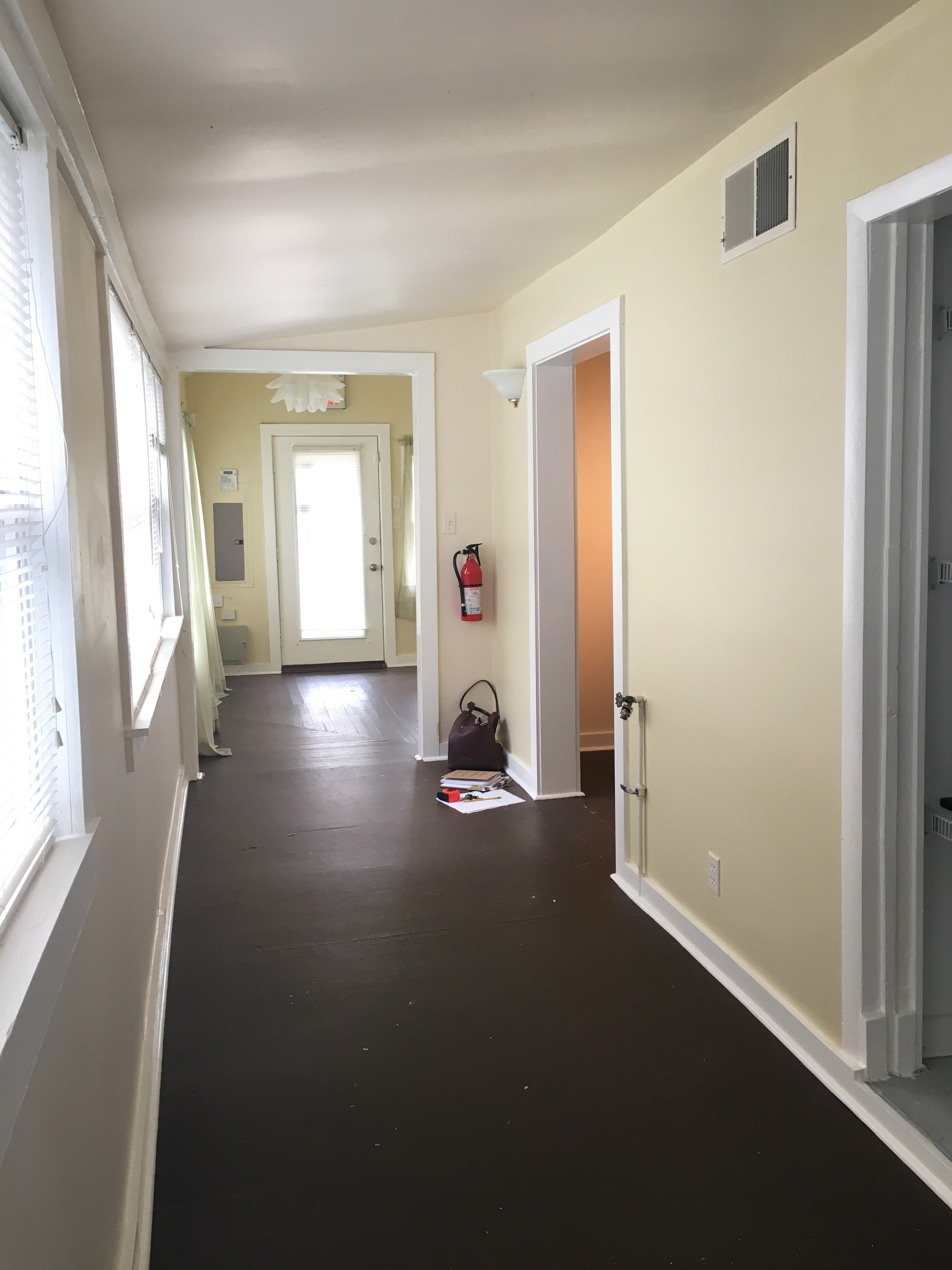 6.8.17
Progress…still more to go but almost all of the painting has been completed: the front room walls and the entire studio floors! whew. looks so much better.
6.8.17 the floors and walls are painted! now to get rid of those green curtains and get some furniture in here! 🙂
6.16.17
Front room furniture is in!
7.8.17
Today I welcome my first newborn clients into the new space! While I waited, I snapped some shots of everything but the front "living room" (not sure why, because it's one of my favorite rooms in the place… I think I needed a wider lens to fit everything in!) 🙂 There is more to be done but it now usable and my first session in here went well! I love it. 🙂